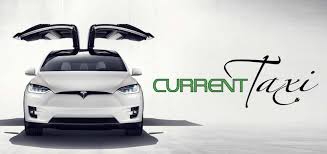 I am offering my clients the VIP treatment!
Are you moving from out of town or purchasing an investment in the Kelowna BC area? 
You are in luck!
I have partnered with
Current Taxi
to pick you and your luggage up at Kelowna International Airport on me!
Arrive at your hotel room in style while saving the environment in an all Electric Tesla Vehicle! 
Current Taxi's chauffeur will to pick you and your luggage up at YLW and take you to your hotel or destination.

*Complimentary and on the house when you purchase an investment through me! *
 After you get settled in, we can view properties that suit your requirements the following day and I will arrange to have you picked up and taken to the homes we have selected that suit your needs and requirements.

No need to worry about the car rentals or finding your way around a new city. Let the professional chauffeur at Current Taxi take the stress out of that for you while staying GREEN driving in electric charged Tesla vehicles. 
 (This offer is good For Kelowna International Airport, YLW arrivals only).