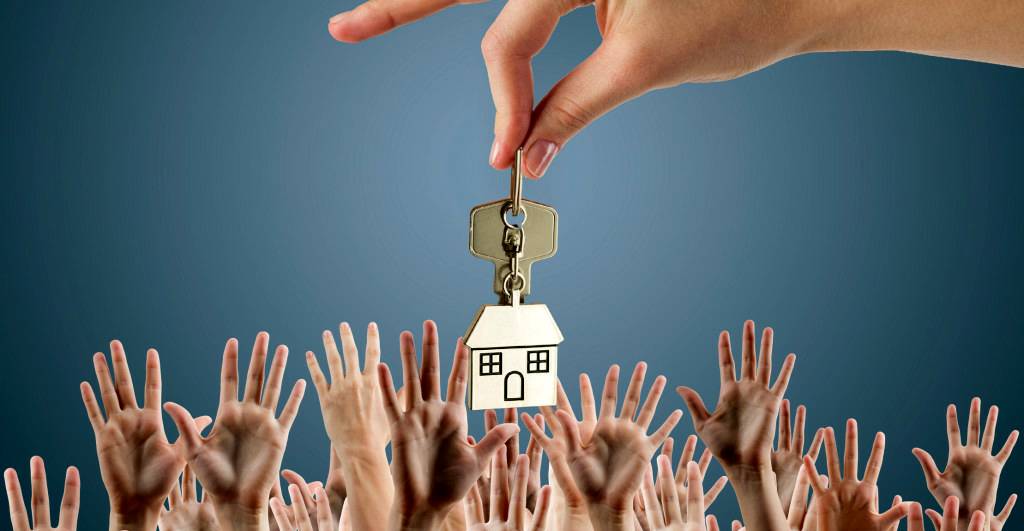 Stuck in a Bidding War? 3 Ways to Win Without Busting Through Your Mortgage Approval Amount
Are you making an offer on a new home in a hot housing market? If so, one possibility is that you are going to end up bidding against other buyers who are looking to buy the same home. Unfortunately, in some cases bidding wars are inevitable, and they can be a significant source of stress. Let's take a look at three ways that you can win a bidding war without having to spend more than you can afford.
Price Is Important, But It's Not Everything
1.) The first consideration to keep in mind is that price is important, but it isn't the sole consideration that sellers make when deciding which offer to choose. In fact, for many home sellers, the price is secondary to a variety of other factors.
For example, if you have fewer or no subjects they may consider yours more attractive than higher priced offers with many subjects. Perhaps the sellers are moving to a new city, or have already bought a new house and are looking to get out of their old one. If you have your mortgage financing pre-approved and your paperwork in order, you can promise a shorter close than other buyers may be able to provide.
Have A One-on-One Conversation With A Buyers Agent
2.) It's worth investing the time in a sit-down chat with a qualified buyer's real estate agent to find out what the neighbourhood comparables are. The last SOLDS in the neighborhood often set the pace for the next offers.
Often they can find out if they need quick possession or would like to rent back for a while. The buyers agent can find out if they want to stay in the house, so you may be able to buy it and lease it back to them. That's a difficult offer to refuse. These are factors that you can use to your advantage in a bidding war if you match their needs.
Be Flexible, But Be Firm
3.) Finally, keep in mind that you will need to be flexible to win a bidding war, but you should remain firm. Don't bend your offer or terms too much. If you table a great offer and still lose the bidding war, that's life. You can move on and find another great home to live in.

If you are in a hot real estate market, it's a good idea to mentally prepare for a bidding war when you submit an offer on a new home. For more insight or to find out how much mortgage financing you qualify for, by contacting the lender of your choice. A professional mortgage lender will be happy to meet with you, pre-qualify you and provide you with a WRITTEN 60 DAY RATE  HOLD to show you how you can purchase your dream house or condo and what your maximum purchase amount will be!